The new iPad - My iPad has seen better days. I have taken good care of it and physically it is in good condition, but as with most technology 2 years old it has run it's course. It is a bit unresponsive and takes a little too long to do simple tasks. I would love to get the new iPad.
Medium Leather Carry-All Pouch in Chocolate Ostrich, American Apparel - I already have one of these carry-all's in the large size in caramel. It is HUGE. I would love to get the medium size.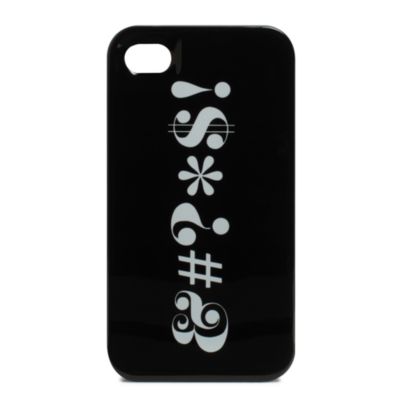 Pardon My French iPhone 4 Case, Kate Spade
Ariella Collection 'Messages - Dream' Script Pendant Necklace -
This necklace reminds me of the name necklace I had when I was younger, but with a message rather then my name sprawled across my neck.
POÄNG Chair in Granån black with birch veneer, IKEA - I don't think this is intended for outdoors, but I can imagine it on my front porch. I could sit on it all day reading, drinking iced tea and/or browsing the Internet.