Nars Smudge Proof Eyeshadow Base - I have very oily eyelids so eye shadows just seems to slide right off in a matter of hours. I have heard this is the oily grail of eye shadow bases and I am dying to find out for myself; however I already own 3 different eye shadow primers, so I am holding off until I finish at least 2 of them.
Filofax Compact Osterley Orange
- Even though it is 2012, everything is digital, and I love gadgets; I am a little old fashion in that I still like to write things down. While I have this same agenda in wine, I LOVE the orange color expected to be available later this month.
Michael Kors 'Spring Sparkle' Pavé Ball Bead Bracelet - This bracelet is just so simple and I am obsessed with rose gold lately.
Laura Mercier Crème de Pistache Bath & Body Collection - I love this scent. It is so yummy! I want the entire collection. I already have the hand creme, and really want the perfume next. If you have ever smelled it, I am sure you are just as addicted.
Gap Utility Jacket, Red Apple
Holistic Silk Lavendar Eye Mask, Orange Brocade - How pretty and luxurious is this? I normally don't use eye masks except when I travel. I'm not a good flyer, so I'll use a mask on the plane to cut myself off from everything around me. Since I'll be heading to DC in a few weeks for work, what a better time to lust after this mask.
Renegade Cluster Bracelet, Stella & Dot - I went to my first Stella & Dot trunk show yesterday and let me say, I LOVE EVERYTHING! While I did not purchase this bracelet, I absolutely love it. I will share with you what I did get, once I receive it.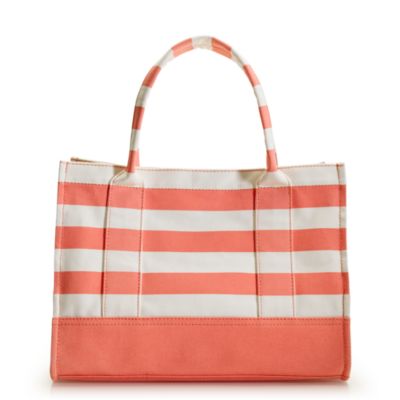 J. Crew Boardwalk Tote, Papaya Stripe