It's Saturday, which means its time to talk about all the things I loved this week.
L'Oreal Paris Colour Caresse by Color Riche, Blushing Sequin - I love these lipsticks. They are very moisturizing and provide great color. Blushing Sequin is a great bright pink without being too bright.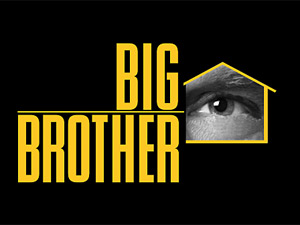 Big Brother 14 - Not only does summer bring lazy days, sunshine, vacations . . . the list goes on and on, summer means a new season of Big Brother. I look forward to the new season of BB every year and the debut of BB14 stayed true to their tag line, "expect the unexpected." I can't wait to see how the seasons unfold and who will win the $500,000!
Outlet Shopping - I am not normally a fan of outlet shopping. I like saving money, but I hate how overcrowded they get with people fighting to save $5 on a t-shirt and most of the time the "sales" are stuff you wouldn't buy or wear otherwise. Not to mention that the last time I went outlet shopping I asked the gentleman working at the Gap if I was indeed at an outlet because everything was priced at retail. The whole experience usually gives me heart palpitations, but today I went early to avoid the summer crowds and was actually pleasantly surprised that I found stuff a would actually wear AND was discounted. SCORE!!
Blue Bunny Birthday Party Ice Cream - July is National Ice Cream Month, and I have been celebrating all week long. I bought Blue Bunny's Birthday Party ice cream this week at the supermarket and I have had it twice for dinner this week. It is so yummy!

Friday the 13th - Most people hate Friday the 13th and think of it as rather unlucky. I think just the opposite. I usually enjoy Friday the 13th. While nothing that spectacular happened yesterday, nothing bad happened either. Overall, everyone seemed to be a great moods, I got a lot done at work, my house was/is clean and nothing really irritated. In my book that is a pretty stellar day!
Birchbox - I got my birchbox this week. I always look forward to receiving it. Being completely surprised as to what small goodies are inside is all part of the fun. It reminds me of being a kid and opening my stocking on Christmas morning. It was always my favorite part of Christmas morning. The theme of this month's box was Glamour magazine's Five Senses issue. I have not yet tried nay of the items in my box, but once I do you can expect a review on this month's box. For more information on Birchbox, check out my post on Beauty Club Programs
here
.